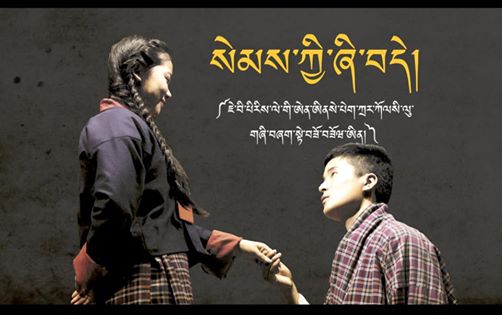 Having spent four memorable years at Motithang Higher Secondary School from 1997-2000, I have much to be thankful for; to the school and to the teachers. Luckily my wife, Lhaki Dolma, had also studied there in 1996 so I could rope her in as well! We are glad we have been able to do this for our Alma Mater.
What actually began as a casual conversation between the very able and energetic Principal, Madam Jikme Choden, and us during the School Foundation Day last April resulted in fruition last evening. Given the want of time, having to manage a full time job and a family, we decided to re-direct the dzongkha adaptation "Thrimsung Zhibche" based on J B Preistley's "An Inspector Calls", first directed by my teacher Mr. Aninda Chatterji, in 2005, wherein I had also played a
role. Much of the themes and content though had to be tweaked to suit and reflect the present scenario and issues affecting our society today. And use of technology thanks to my good friend Pema Gyamtsho and sound from Krishna Supersonic Services were superb and added much to the value of the show. But without a reference, it would definitely have not been possible to do this within a short span of time. So a big thank you to everyone involved than. I tried to get all the old casts to come and watch the show but most couldn't make it and some skipped my mind. I guess I have grown old since!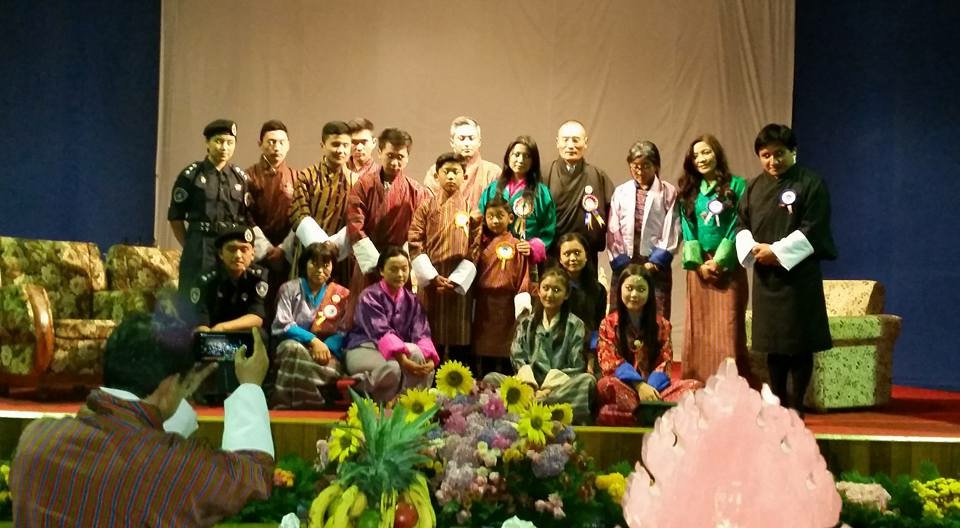 It was an honor to have Her Royal Highness Ashi Chimi Yangzom Wangchuck grace the show as the Chief Guest. In attendance were also the Hon'be Prime Minister, cabinet ministers, senior government officials, alumnis, parents, teachers and students.
The play revolves around several themes that affect our society today from politics to youth issues to growing number of suicide cases. But the most important of all is that "the world is a stage and we are mere actors". Only we ourselves know the real character within. It is important to look at oneself periodically and see if we are able to look at oneself in the eye with no guilt or shame. We can perhaps fool the world but we cannot fool ourselves.
It was a great learning experience for me and Lhaki. And we are still in awe of the amazing talents our students possess. Save a few critical areas, the whole project was managed by the students themselves and in a very short time. And of course on a shoestring budget.
A big thank you and congratulations to the cast and crew. You all were superb! Thank you to Madam Principal, VPs Madam Tshering Zangmo T and Lopen Pema Wangchuk; Lopens Sonam Jorden and Karma Gayley and all those who were involved for your tremendous support and input. There is only so much the schools and teachers can do, given their workload, and I think it is important for parents, alumnis and community members to contribute as well. The schools are where we groom our future generations and the quality of education and values that we provide in the schools will perhaps reflect the quality of our future.
Enjoy some scenes from the play.